AsteRx-i D UAS GNSS/INS receiver evaluation kit
Highly accurate GNSS/INS receiver OEM board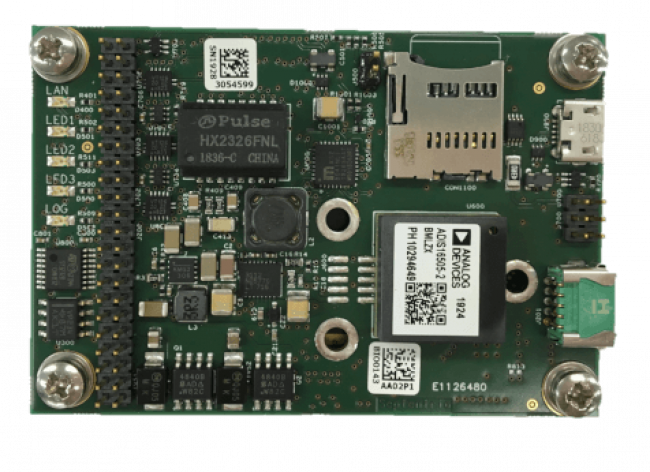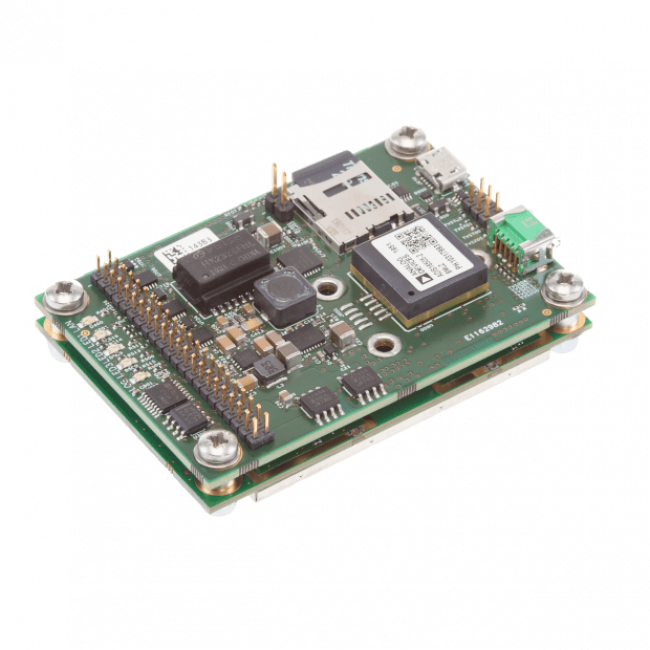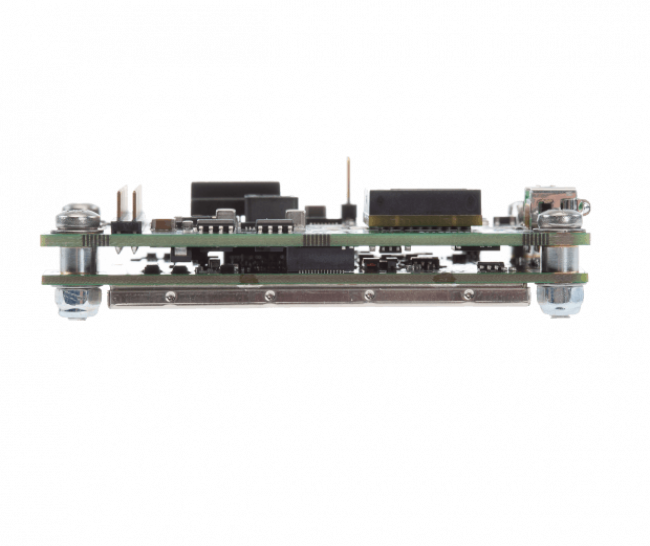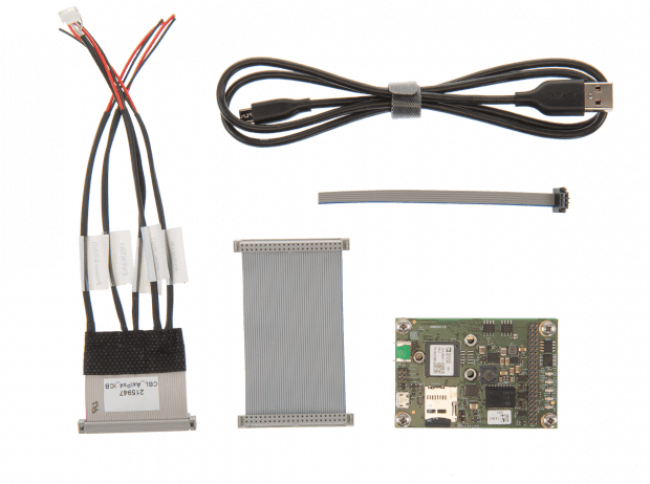 AsteRx-i D UAS GNSS/INS receiver evaluation kit
Highly accurate GNSS/INS receiver OEM board
Reliable and accurate IMU-enhanced GNSS positioning down to the centimeter level 
Full attitude: heading, pitch and roll
Lightweight, low-power and compact
Unique interference monitoring and mitigation system AIM+ as part of the advanced GNSS+ algorithm suite
High update rate, low-latency positioning and attitude
Robust calibration for wide temperature ranges
Camera shutter synchronization
Want more than 3? Please contact us directly on sales@septentrio.com or +32 16 300 800.
High-accuracy AsteRx-i D UAS GNSS/INS receiver evaluation kit
The AsteRx-i D UAS is specifically designed for straightforward integration into Unmanned Aerial Systems (UAS).  It provides centimeter-level RTK positioning and 3D orientation. It features a 44 pin connector compatible with 3rd party integrations, as well as event marker inputs to accurately time stamp camera shutter events.
Unique built-in AIM+ technology for interference mitigation and anti-spoofing, ensures the best availability, reliability and precision.
 AsteRx-i D UAS comes with the following components:
1x cable to connect the 2 events and PPS out. Female to open ended
1x cable to connect I/O connector 44-pins SAMTEC TMM-122-03-S-S-MW. Female to Female.
1x micro USB cable to USB Type A male
1x cable to connect I/O connector 44-pins SAMTEC TMM-122-03-S-S-MW to Pixhawk 4 & open ended power
full software functionalities: multi-constellation, 2 events markers + raw data logging
Unit Price
2199 € for evaluation kit* ( excl. shipping, insurance and VAT costs)

This kit is sold as an evaluation kit and will be valid for 6 months  starting from first use. For regular product pricing, please contact us.
Download Datasheet
Fill your details below to get a detailed product datasheet.