mosaic-H GNSS heading module development kit with 2 GNSS antennae
Highly accurate GPS / GNSS receiver module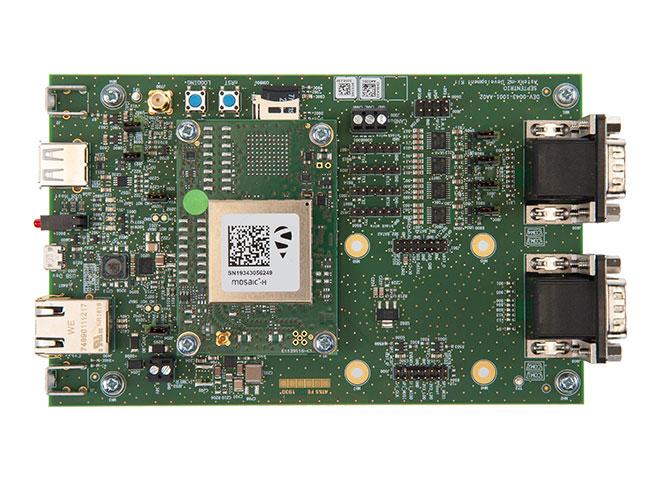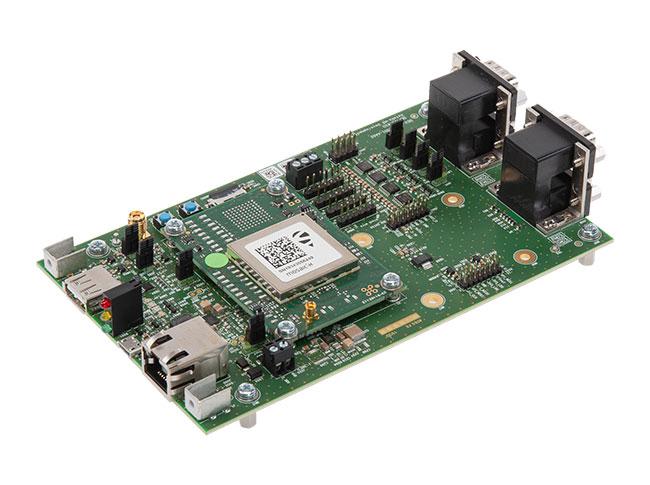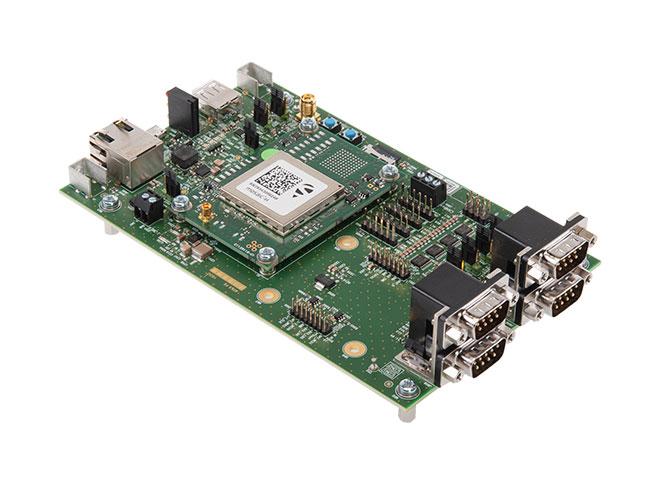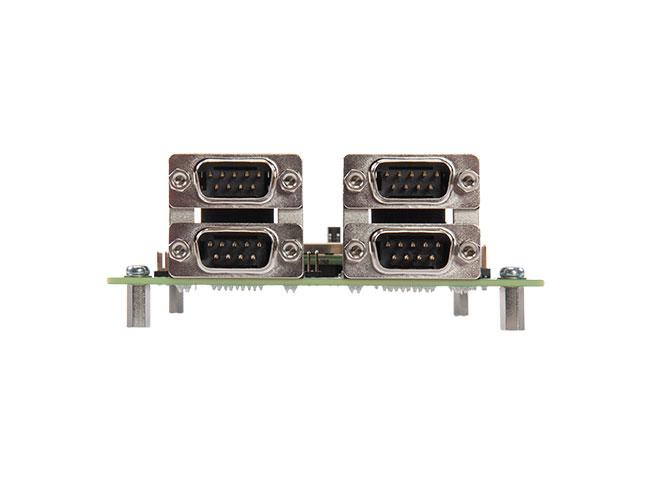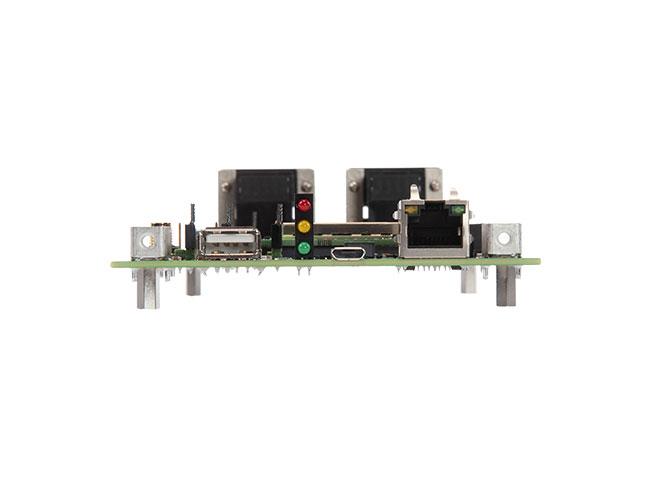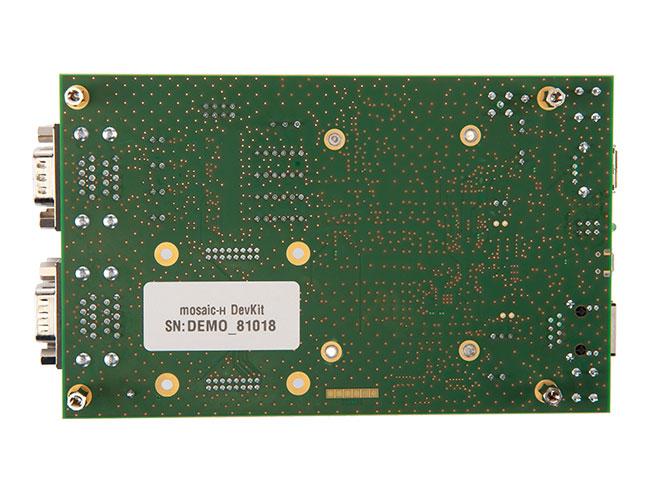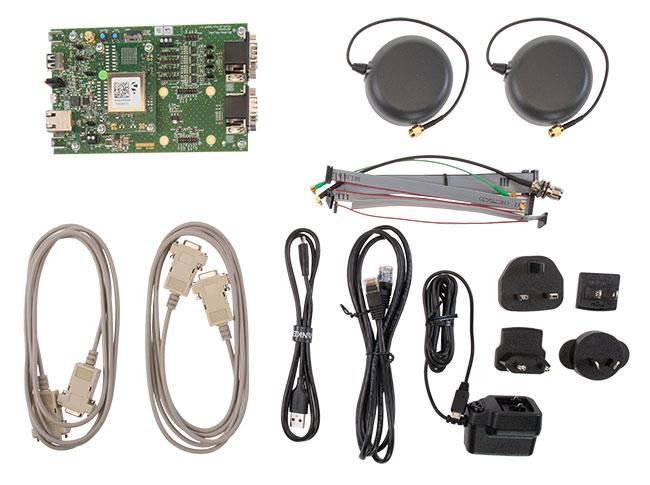 mosaic-H GNSS heading module development kit with 2 GNSS antennae
Highly accurate GPS / GNSS receiver module
Evaluate all available mosaic-H GNSS module receiver interfaces with this devkit.
Dual antenna support for reliable and accurate sub-degree heading & pitch or heading & roll angles
Complete multi-frequency, multi-constellation GNSS receiver: GPS, GLONASS, Galileo, BeiDou, QZSS
Precise and reliable heading combined with centimeter-level RTK positioning. 
Best-in-class anti-interference, anti-jamming, anti-spoofing technology: Advanced Interference Monitoring and Mitigation (AIM+)
Industry leading ultra-low power consumption
Easy-to-integrate, designed for high volume automated assembly
Footprint compatible and scalable with the entire mosaic series modules
High update rate: up to 100 Hz for measurements and 20 Hz for RTK + attitude
Comes with intuitive web user interface for easy operation and monitoring from any mobile device or computer
Discover the many advantages of high-precision GPS/GNSS with the Septentrio mosaic-H module receiver dev-kit.
The mosaic-H is Septentrio's most compact high-precision GPS/GNSS heading module, delivering best-in-class centimeter-level positioning performance especially in challenging environments. It's a multi-band, multi-constellation GPS/GNSS receiver in a low power surface mount module. It is designed for mass market applications like UAV, robotics and autonomous systems, construction, agriculture among many other applications supporting all current and future GNSS satellite signals. Unique built-in AIM+ technology for interference monitoring and mitigation and anti-spoofing, ensures the best availability, reliability and precision.
The devkit offers the possibility to discover and test the mosaic-H. Create a prototype by integrating the mosaic-H evaluation kit into your system using any of the of following connections: Ethernet, COM ports, USB 2.0, SD memory card.
The mosaic-H evaluation kit contains:
1x devkit carrier board (including 2GB SD card)
1x mosaic carrier board (mounted)
2x GNSS antenna triple band (+ L-band) magnetic mount
2x connector 16pin
1x connector 8pin
4x connector 6pin
8x jumper
1x cable USB
2x cable serial
1x cable antenna MMCX – TNC
1x cable ethernet
1x power adapter
Unit price
1495 € (excl. shipping, insurance and VAT costs)
Download Datasheet
Fill your details below to get a detailed product datasheet.
Getting started with the Septentrio mosaic receiver module